Metal Stamping Die Introduction
What is a Metal stamping die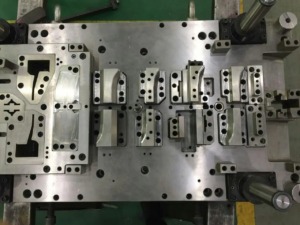 The production technology of using the die installed on the press to exert pressure on the metal sheet in the die to separate or deform the sheet, so as to obtain a certain shape, size and performance of product parts is called Metal stamping.
Sheet metal, die and equipment are the three elements of stamping processing. Because stamping is often carried out in the cold state of materials, it is also called cold stamping. Cold stamping is one of the metal pressure machining methods, which is based on the theory of metal plastic deformation
Material forming engineering technology. The raw materials for stamping are generally sheet metal or strip material (coil material), so it is also called sheet metal stamping. The stamping die is a special tool to process sheet metal into stamping parts.
What is a blanking die
In stamping production, a die that separates material along a closed or open contour
The tool is called a blanking die .Blanking process can be divided into blanking, punching, cutting, trimming, tongue cutting, sectioning, etc
Blanking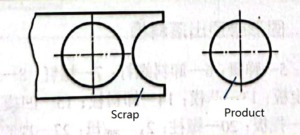 The blanking die is used to cut along the closed contour curve, and the punching part is a workpiece, which is used to manufacture flat parts of various shapes.
Punching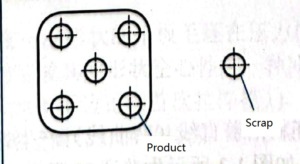 Use the die to cut according to the closed contour curve, and the Punching part is scrap.
Cutting

Use scissors or die to cut along the open curve. It is mostly used to process flat plate parts with simple shape.
Trimming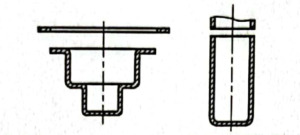 Trimming the edges of formed parts neatly or cut them into certain shapes.
Tongue cutting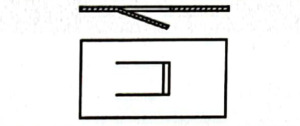 It is a stamping process in which materials are partially but not completely separated along the open contour. The partially separated material has a certain position required by the workpiece and is no longer located in the plane before separation.
Sectioning

The stamping parts are processed into semi-finished products and cut into two or more parts, which are mostly used after the stamping of symmetrical parts in pairs or groups
http://www.chinacustomstamping.com/wp-content/uploads/2022/06/Metal-Stamping-Die.jpg
960
1280
adminmf
http://www.chinacustomstamping.com/wp-content/uploads/2017/09/logo-1.jpg
adminmf
2022-06-01 06:01:50
2022-06-01 06:29:46
Metal Stamping Die Introduction